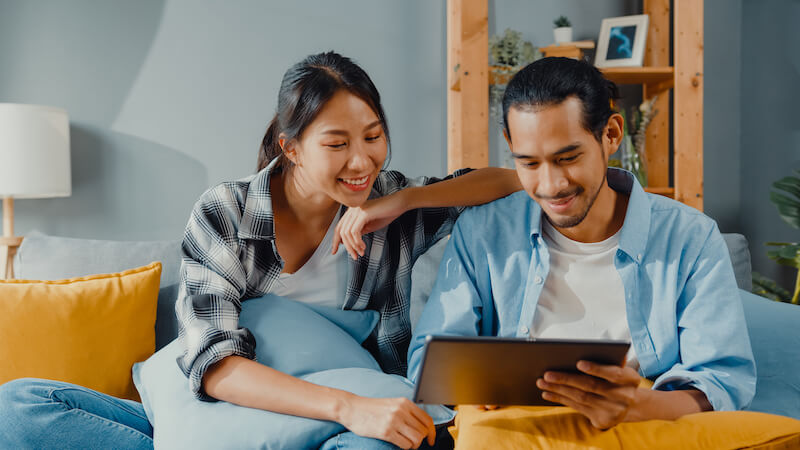 Updated for November, 2023
How to: Qualify for a personal loan
Before considering applying for a personal loan, there are a few things to get in order so you can assure you'll qualify and get the best rate possible. Most of these include improving your financial status, but we also list some tricks in this article in case that might not be feasible. Here are the basic steps we recommend to make it easier to qualify:
Raise your credit score
Have an established source of income
Be prepared with the right documents
Borrow less money
Have a co-signer
How does a personal loan work?
First, we should understand how a person loan works. A personal loan is a lump-sum installment loan, typically for a higher amount than other types of loans (like payday or car title loans). A lender will assess an individual's financial situation and grant them access to money which they will repay in small increments monthly for the length of the term. Of course, there are additional fees and interest which is essentially the profit the lender is making for being able to loan you the money. 
Types of personal loans
Secured Loans
Secured personal loans are backed by collateral. Meaning if you default on the loan, the lender will take possession of the collateral you put up. For example, you can use your car as collateral.
Unsecured Loans
Unsecured loans aren't backed by any collateral. In this case, the lender will decide whether you qualify based on your financial history.
1. Raise your credit score
 One of the first steps you can take to assure you can qualify for a personal loan is to pay attention to your credit score. In order to qualify for the best interest rate on a loan, it's crucial to make sure your credit is in good standing. The higher your credit score, the lower you will end up paying in interest and APR. A "good" credit score is considered 620 and above.
Tips to raise your credit score:
Paying bills on time
Increasing your credit limit
Look into debt consolidation if you need it
Open more lines of credit
Make frequent payments
Though there are lenders out there that will loan to those with bad credit, they will probably charge higher interest meaning those borrowers will end up owing more in the long run.
Check out this article for a more in-depth overview of how to raise your credit score. 
2. Have an established source of income
Next, lenders will require that you are able to prove a steady source of income. Lenders do not want to lend money to someone if they are unsure that person can repay the loan. Usually, lenders will require borrowers to prove employment history and current earnings as part of the application process. So, if you're considering applying for a personal loan it's important to be working. If you do not have a job, you'll need to prove some other source of income. 
Here's what will work to prove ellegiabilty in this case: 
Paystub

 

Tax return

 

W2
Bank statement

 
3. Be prepared with the right documents
Along with proof of income, most lenders will require specific forms of identity and proof of residency. Almost all lenders require that you are 18 years of age and a United States citizen. 
In addition to proving employment, most lenders will want to know you can prove a stable living situation. This may include providing your address including a recent utility bill or copy of your lease. 
4. Borrow less money
One of the things that people don't mention as often in terms of qualifying for a personal loan is asking for less money. This is specificlly applicable to those that have lower credit scores. If a borrower has a credit score in the 600's and is requesting to borrow 30,000, lenders might be hesitant to lend them the cash. However, if they only need a loan for 3,000, the risk is less and therefore they may qualify easier. 
5. Have a co-signer
If you're having trouble qualifying for a loan on your own due to any of the above reasons we mentioned, it might be worth looking into having a co-signer. Adding a co-signer with strong credit and income can increase your chances of getting approved. However, the co-signer you choose is equally responsible for repaying the loan, so it is critical to pick someone who is willing to accept that responsibility.
Qualifying for a personal loan: The bottom line
In summary, before applying for a persona loan with a lender it's important to do a few things. For one, improving your credit score is important. Next, you'll also need to prove a source of income. If you need assistance qualifying, try borrowing less money or finding a co-signer to help you.