Proudly Sponsored On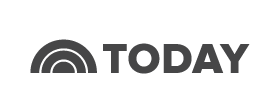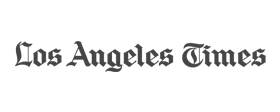 Best Personal Loan Companies for 2020
Although it's hard to go wrong with any of the top-rated loan companies on this page, here are the top two choices:

Note:
The loan companies on this page offer loans ranging from
3.49% APR
to
35.99%
APR. However, your exact personal loan rate depends on your credit score, income, loan amount, and chosen loan terms.
Overall, Credible is the best choice for finding the lowest loan rates, because after filling out the 2 minute form, they search 6 lenders, and you can pick the lender with the lowest rates for you.
Best for: No Fees & Great Customer Service
Impact to Credit Score: None
Application time: 2 minutes
Credible is another great way to get a loan in 2020. There are no fees, and what sets Credible apart from other loan companies is their unparalleled customer service via phone and email. If you have any questions at all, Credible is standing by to help with your loan request. Moreover, the entire loan process only takes 2 minutes. If you find a lower personal loan rate, Credible will actually give you up to $200. Although terms apply, it's a pretty good deal.
Learn more about Credible's $200 bonus offer or Visit Credible to get a loan.
Best for: Comparing multiple loan options
Impact to Credit Score: None
Completion time: 2 minutes
LendingTree offers a simple, fast, and easy way to compare multiple loan options in one place. It only takes a few minutes, and there are no hidden fees.
You'll have to answer some basic questions about your credit score and income, but it's very straightforward. The best part about LendingTree is the large number of lenders that the company works with and can get you prequalified for.
What Can I use a Personal Loan For?
Personal loans can be used for almost anything! Some of the most popular uses include:
Credit card debt consolidation
Major purchase
Home improvements and renovations
Pay for a wedding
New boat, RV, or other item that typically doesn't have financing
Medical bills
Virtually any other reason
According to research by Finder, roughly 83.5 million Americans have personal loans, with the most common use being credit card debt consolidation. Typically, credit cards can have APRs above 35%. Personal loans, on the other hand, typically have APRs around 7% to 30%.
Many Americans would rather pay 7% annually to borrow money, and use this borrowed money to pay off their higher interest debts, like credit cards.
Should I Get a Personal Loan?
Personal loans, often called "unsecured personal loans," are loans that are issued to individuals based on their creditworthiness. One of the best things about personal loans is that there is no collateral involved. You don't have to use your house, car, or any other asset to receive a personal loan.
We spent 500+ hours searching for the best personal loans of 2020, because not all personal loans are made equal. Many shady online lenders have high variable rates and lots of hidden fees. None of the lenders on this page have hidden fees, and all are highly rated and respected.
If you need to consolidate debt, finance a purchase or major event like a wedding, or if you just need cash, personal loans are a great option. The typical interest rates for personal loan range from 3.84% to 35.99%. This is significantly lower than the typical APR for a credit card, which is another common form of borrowing.
Personal Loan Myths
One of the most common misconceptions about personal loans is that they somehow negatively effect your credit score.
For most cases, this is not true. There's often no impact on your personal credit score to see if you qualify for a personal loan. And once you receive your personal loan funds, and you begin to make timely monthly repayments, your credit score can actually improve.
The only way a loan can harm your credit score is if you fail to make your payments.
Summary: Best Loan Companies for 2020
| Personal Loan Provider | Best For |
| --- | --- |
| | Best for borrowers who value professional customer service, no hidden fees, and low rates |
| | Super quick, hassle free online process for finding a loan up to $100,000 in 2 mins |
| | Top-rated online marketplace for comparing multiple loan offers at once |
| | Best for comparing multiple large loan offers up to $100,000 at extremely competitive rates |
*See Credible's site for full details on the "best rate guarantee" deal. Terms apply.
IMPORTANT LENDINGTREE DISCLOSURE: LendingTree NMLS #1136 is NOT a direct lender.
Personal loans made through Upgrade feature APRs of 7.99%-35.97%. All personal loans have a 2.9% to 8% origination fee, which is deducted from the loan proceeds. Lowest rates require Autopay and paying off a portion of existing debt directly. For example, if you receive a $10,000 loan with a 36-month term and a 17.98% APR (which includes a 14.32% yearly interest rate and a 5% one-time origination fee), you would receive $9,500 in your account and would have a required monthly payment of $343.33. Over the life of the loan, your payments would total $12,359.97. The APR on your loan may be higher or lower and your loan offers may not have multiple term lengths available. Actual rate depends on credit score, credit usage history, loan term, and other factors. Late payments or subsequent charges and fees may increase the cost of your fixed rate loan. There is no fee or penalty for repaying a loan early. Personal loans issued by Upgrade's lending partners. Information on Upgrade's lending partners can be found at https://www.upgrade.com/lending-partners/.
For a a representative example of the total cost of the loan, including all applicable fees, please visit the respective lender's and/or loan marketplace's site. As LoansMarket.com is not a licensed lender, and does not provide loans to the consumer, this information is not presented here. Rather, LoansMarket.com is an online financial education website, which provides clear and easy-to-understand information about a variety of personal financial topics, like personal loans. Please see the each individual loan market place's site for specific terms on offers and APR. Some APR is dependent on factors like credit scores, amount of money borrowed, and duration of the loan. The maximum percentage APR for most offers found on LoansMarket.com is 35.99% APR. No offers on this site require loan repayment within 60 days.