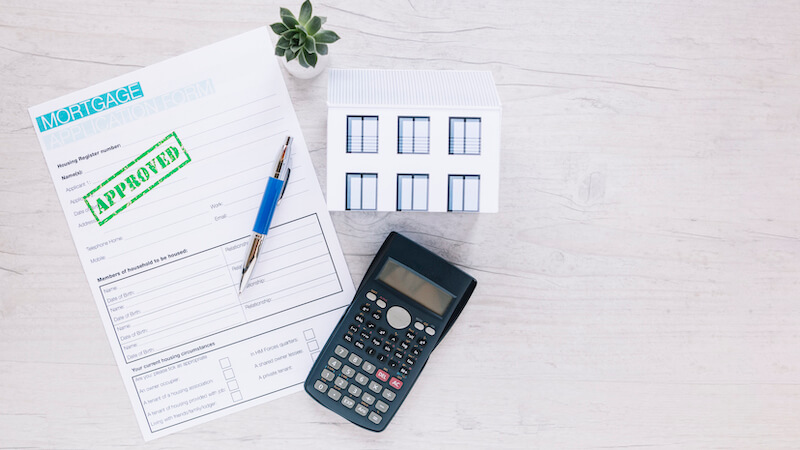 Updated for November, 2023
What is a cash-out refinance?
A cash-out refinance is a type of mortgage refinance that takes advantage of the equity you've built over time. A cash-out refinance gives you cash in exchange for taking on a larger mortgage on your house. In other words, with a cash-out refinance, you borrow more than you owe on your mortgage and pocket the difference. With this extra cash, you may be able to finance home renovation projects, pay bills, or cover other expensive life events. You may be asking, can I still get a cash-out refinance with bad credit? The answer is yes and we'll explain more in the article.
Can I get a cash-out refinance with bad credit?
Yes, you can still get a cash-out refinance with bad credit. Although, it may be more challenging to qualify. Luckily there are things you can do to raise your chances of qualifying like applying for specific loans for those with bad credit, having a co-signer, or trying to raise your credit score before application.
How does cash-out refinance work?
Let's take a look at an example. Let's say that you've bought a home for $200,000 and you've paid off $60,000 so far. This means you still owe $140,000 on your home. Let's also say that you want to do $20,000 worth of renovations. With a cash-out refinance, you take a portion of your equity and then add what you've taken out onto your new mortgage principal. This means your new mortgage would be worth $160,000 – the original $140,000 you owed on the home plus the $20,000 you need for renovations. Your lender gives you the $20,000 in cash a few days after closing.
How to get a cash-out refinance with bad credit
There are still cash-out refinance options available for borrowers with bad credit. Although, it will depend on exactly how bad the credit is. Government loans, such as FHA loans can be a good option. Additionally, people with bad credit could consider other options like having a co-signer, raising their credit score, or choosing a loan with higher interest.
Ways to get a cash-out refinance with bad credit:
Consider FHA cash-out refi loans
Consider a VA loan
Having a co-signer
Apply for a non-QM loan
Raising your credit score
Choosing a loan with high interest
Consider FHA Loans
One possible option for borrowers with lower credit scores is an FHA loan. The FHA cash-out plan, or "FHA cash-out refinance," is a refinance loan backed by the Federal Housing Administration (also known as, the government).  It lets homeowners borrow against their equity by taking out a new mortgage loan that's bigger than their existing loan. It might be a better option for bad credit because the FHA tends to have more flexible qualification requirements than private lenders.
FHA loan requirements:
A credit score of at least 580 to qualify
For example, the minimum credit requirement is currently 580. However, most FHA-insured lenders set their own limits higher to include a minimum score of 600 – 620, since cash-out refinancing is more carefully approved than even a home purchase
A debt-to-income ratio below 43%
The FHA has guidelines regarding an applicant's debt-to-income ratio in order to keep people from entering into mortgage agreements that they cannot afford. There are two factors to consider here:
Mortgage Payment Expense to Effective Income
This is calculated by dividing your total housing payment by your income. Add up the total mortgage payment (including principal and interest, escrow payments for taxes, homeowners' association dues, etc.). Take that amount and divide it by gross monthly income. The maximum ratio to qualify is 31 percent.
Total Fixed Payment to Effective Income
In order to calculate this, add up the total mortgage payment and all recurring monthly expenses and installment debt (car loans, personal loans, student loans, credit cards, etc.). Take that amount and divide it by gross monthly income. This gives you the total debt ratio that includes monthly credit obligations, which needs to be lower than 43 percent to qualify. For example, let's say your total mortgage payment is $1500 per month and your gross monthly income is $4,000. In this case, your total debt ratio is 37%, and you would meet this qualification.
More than 20% equity in the home
The maximum loan-to-value (LTV) for an FHA cash-out loan is 80 percent. That means after the cash-out has been subtracted, you must still have 20% equity leftover in your home. So you'll need substantial home equity for a cash-out refi to be worth it.
On-time mortgage payments for the past 12 months
Lastly, documentation is required to prove that the borrower has made all the monthly payments for the previous 12 months, or since the borrower obtained the loan, whichever is less. Also, mortgaged properties must have a minimum of 6 months of payments made before you are able to apply for a refinance.
Consider a VA loan
A Department of Veterans Affairs (VA) cash-out refinance loan offers homeowners cash in exchange for their home equity. However, this is only available to veterans, active duty military service members, and surviving spouses who qualify. Since VA loans are backed by the federal government, these types of loans present a lower overall risk to lenders. That means that borrowers who obtain funds through these programs can access financing under more favorable loan terms.
Here are the requirements for a VA cash-out refinance:
500 credit score minimum
Borrow up to 90% of your home value
Must have at made least 6 months payments on current mortgage
No 30 day late payments in the last 12 months
Primary residence only
Understandably, this type of loan will not apply to anyone. To satisfy the minimum requirements necessary to obtain a VA loan, applicants must have:
Served on active duty for a minimum of 24 continuous months, or mobilized for 90 days
Mobilized before August 1, 1990 for at least 181 days
Provided 6 years of creditable service in the Reserves or National Guard or at least 90 days under Title 10 or Title 32, with at least 30 being consecutive
Service time requirements may be waived if you were medically discharged
Been the surviving spouse of a service member who died in the line of duty
Having a co-signer
In some cases, if you have bad credit, lenders will consider a co-signer or co-borrower. Both may improve your chances of qualifying if you have bad credit. The choice between the two will differ depending on your financial situation and needs.
Co-Signers
Co-signers promise to assume responsibility for repayment if the primary borrower doesn't pay as required; otherwise, payments are the responsibility of the primary borrower. A co-signer will need to meet all the lender's financial requirements, such as have a low DTI ratio and a good credit score. And, they will need to disclose personal information on the application such as their income, credit history, etc. Though the co-signer is considered in the application process and is held liable for repaying the loan if the borrower defaults, their name does not need to be on the title. For example, a borrower might ask his or her parent to be a co-signer on a mortgage since the parent's credit history and added income and assets can increase their chances of securing a competitive mortgage rate.
Co-borrowers
On the other hand, a co-borrower is a person who shares liability for repaying a loan with another person. Like a co-signer, a co-borrower must disclose their financial information during the application process and they will be held responsible for paying the loan. The difference is that their name is also listed on the title. The co-borrower directly benefits from borrowing and enters the transaction knowing that they'll each be making payments. A good example of this is when two people would be using the money together. For example, a spouse or partner of the borrower would likely be considered a co-borrower.
Apply for a Non-QM loan
Non-QM loans (also known as non-qualifying loans) are mortgages that don't meet the Consumer Financial Protection Bureau's (CFPB) requirements to be considered qualified mortgages. Many people today have incomes that fluctuate, such as self-employed business owners, hospitality workers, and retirees.  This is where non-QM fills the gap, by providing flexible underwriting guidelines for responsible consumers with unique income circumstances. Non-QM loans will also be more relaxed in terms of credit requirements. If you have bad credit, have recently filed bankruptcy, or cannot prove income, this may be an option if you need to get cash-out refinance.
Situations that might be right for non-QM loans:
After bankruptcy — You may be eligible for a non-QM loan one day after completing a bankruptcy or foreclosure. You typically need to wait two to seven years after a significant credit event for standard loan programs.
If you're a foreign national — a foreign national is a citizen of another country who lives in the U.S. for brief periods for work or vacation. Non-QM loans for foreign nationals may not require proof of U.S. income, credit or a Social Security number.
If you have high debt to income ratio — Non-QM loans can be more relaxed on DTI ratios
Though they are easier to get, borrowers should be careful with non-QM refinance loans. To offset the higher risk lenders take making non-QM loans, you'll likely pay higher rates, APRs and even upfront fees and points that aren't permitted on qualified mortgages.
There are many types of non-QM loans. You'll need to shop around to compare different lenders in order to find one that specifically offers Non-QM refinance with cash-out.
Raising your credit score 
If having a co-signer is out of the question, it might be beneficial to try raising your credit score before applying. This may seem obvious, but many people don't realize there are a few simple things that can raise a credit score. For example, if a borrower needs a minimum credit score of 610 for a specific lender and they are currently at 560, it may only take a few months to get there.
A few things that might help:
Paying bills on time
Increasing your credit limit
Look into debt consolidation
Opening more lines of credit
Making frequent payments
Paying bills on time
Payment history makes up about 35% percent of your credit score. Be sure to pay all outstanding bills and pay bills on time for all other expenses.
Increase your credit limit
Your credit limit is how much you are currently allowed to borrow. You may be able to call your bank and raise your credit limit on your credit card. This can result in a jump in your credit score after a few months of on-time payments with your higher limit.
Debt Consolidation
Any process of eliminating debt will improve your credit score.
Opening more lines of credit
The initial act of applying and opening a new line of credit (like a credit card) can actually drop your score since it requires lenders to run a credit check. However, over time it will raise your credit limit which will allow your score to rise.
Making frequent payments
Try to pay off all debts frequently to avoid accidentally missing a payment or accumulating too much debt to be able to pay it off.
Choosing a loan with high interest
There are many lenders out there that market their cash-out refinance loans to those with bad credit. And indeed, there are many companies that will loan to people with bad credit. However, because they consider this riskier than loaning to someone with excellent credit, the loan will usually carry a higher APR. Why is this?
To break it down simply, a person with bad credit is riskier for the lender since their credit history shows they may not be able to repay the loan. In other words, the lender might not get their money back. Because of this, they hike up the fees and interest for those with bad credit.
If you have been approved for a cash-out refinance with bad credit, be sure to read the terms and conditions of the loan to understand how much money you'll be responsible for repaying. There will be options available to you, but it's important to know exactly what you're signing up for to assure a lender is not taking advantage of your poor credit situation.
Does cash-out refinancing cost money?
Yes, cash-out refinance can be costly, regardless if you have bad credit or good credit. While there are many benefits to cash-out refinancing, the process isn't free and typically costs between 2% to 6% of your loan amount. There are also other fees associated with refinancing and these can vary from lender to lender.
Here are some of the fees a borrower can expect with cash-out refinance:
Application fee: $75 to $500
Origination fee: Up to 1.5% of loan amount
Credit report fee: $30 to $50
Home appraisal: $300 to $400
Home inspection: $300 to $500
Title search and insurance fee: $400 to $900
Recording fee: $25 to $250
Reconveyance fee: $50 to $65
The bottom line
In summary, you can get cash out refinance with bad credit, under certain circumstances. If you can't get approved, you could consider finding a cosigner or borrowing from a sub-prime lender. If you're able to get approved for either an FHA, VA, or Non-QM loan, pay close attention to the terms and make sure you can afford the monthly payments to assure you don't fall deeper into debt. Of course, the best option when it comes to applying for a loan is to raise your credit score before applying to assure you can both qualify, and get the best rates possible.