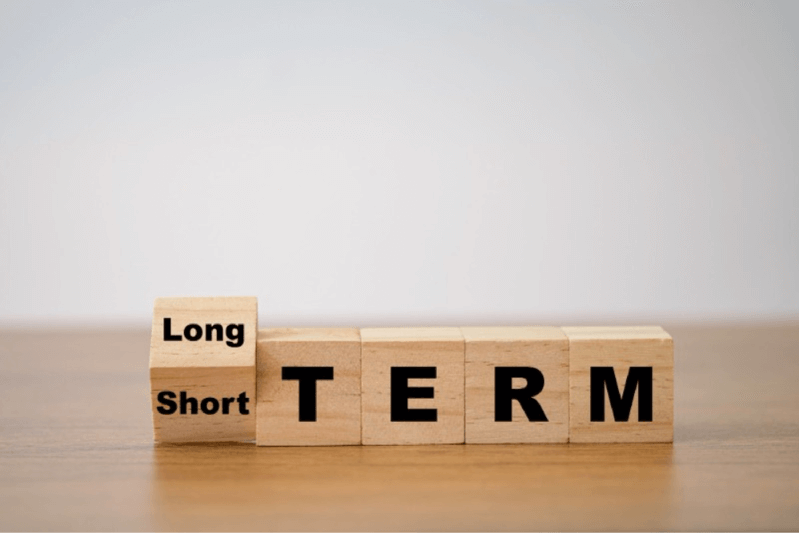 When considering a personal loan, it's important to understand the options that are available and how they differ to determine what kind of loan will suit your needs. Unexpected expenses like illness or life events can create a need for cash, and sometimes fast. Fortunately, there are several options available for borrowers and we'll weigh the costs and benefits below. Ultimately the decision will come down to how much money you'll need, how fast you'll need it, and the monthly budget you have available. 
What is a Short-term Loan? 
The maximum term offered for short-term personal loans tends to be around one year. Oftentimes the loan term can be much shorter, covering a span of just a few weeks. Although the type of short-term loan you will get depends on multiple factors, including credit score and which lender you choose, once approved, the lender can often send you money within 24 hours. 
Pros and Cons of Short-Term Loans 
Short-term loans can give you quick access to money for unexpected expenses, or until your next paycheck. More often than not, you can even get the money you need without tying up collateral, like your home or car. Bad credit may also be a nonissue for some short-term loan solutions, so even if you have unsatisfactory credit, you shouldn't have an issue as long as you can report regular income. Other benefits include flexibility, including customized payment plans to suit specific needs and no long-term commitment, meaning you won't have to be repaying it for years. 

LoansMarket™ Free Personal Loan Finder
How much money do you want to borrow?
This quick cash can save you in a pinch, but not without some pitfalls. Many short-term loans come with much higher interest rates and costly fees. The lender will likely run a hard inquiry on your credit to approve you for the loan, which may also cause your score to dip a few points. There will also be a limit to the amount of money you can borrow, so it may not be the best option for larger expenses. 
What is a Long-term Loan? 
Long-term loans, or what people typically consider regular personal loans, have repayment terms beyond one year, and up to seven. These loans exist to cover higher costs and are paid over a longer time period for virtually anything from medical bills to wedding costs.  Each bank or lender will have its own criteria for determining eligibility, though credit score and credit history will be significant factors for approval. 
Pros and Cons of Long-term Loans 
There are two big advantages for those who choose long-term loans. Generally, you'll be able to borrow more money than a short-term loan, and interest rates will be lower which means you can make smaller monthly payments. The downside is, they keep you in debt for that much longer and you'll likely be paying a greater amount overall due to interest throughout the longer life of the loan. Another drawback of long-term loans is that they can be difficult to qualify for, oftentimes requiring backing by an asset that lenders can seize if you default. If you're in the process of deciding on a personal loan, remember to assess your individual needs and budgetary constraints. Long-term loans with smaller monthly payments may seem enticing but may end up costing you more in the long run.