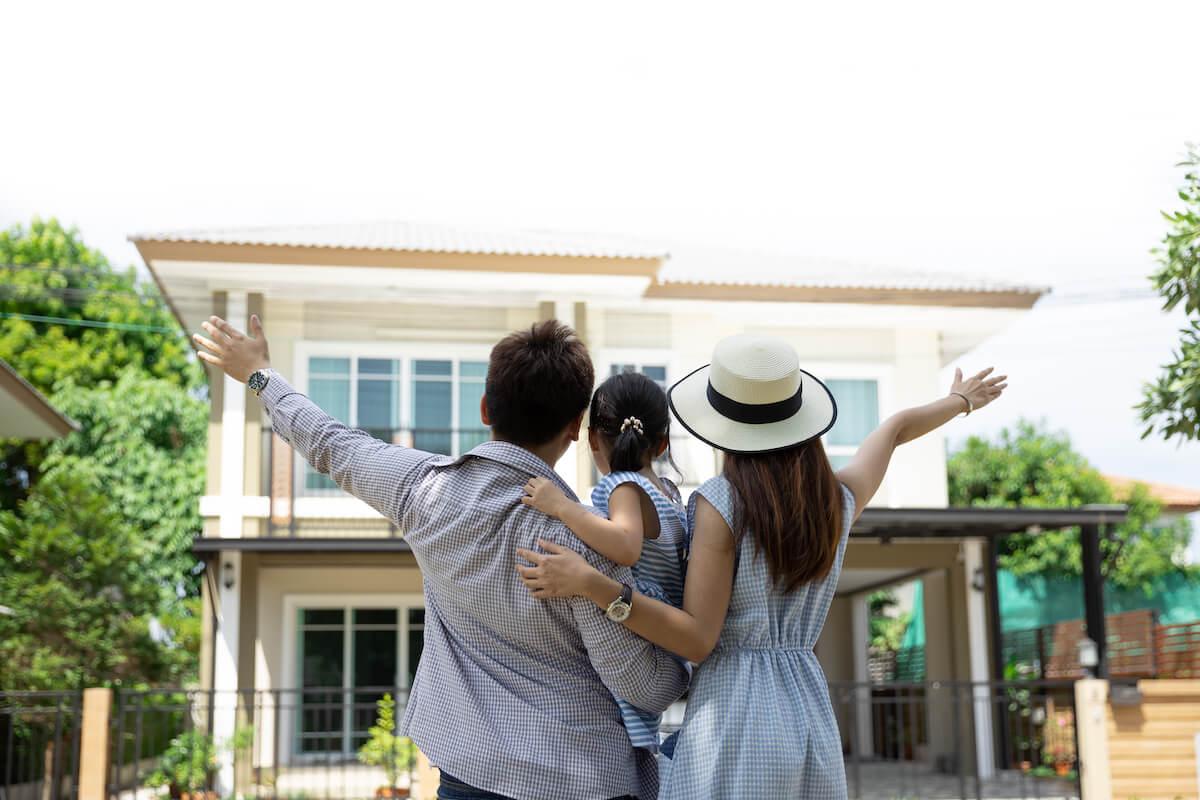 Updated for September, 2021
If you're thinking about refinancing your mortgage, here are a couple important things to consider:
What is your current mortgage rate (APR)?
How much do you still owe on your mortgage?
How much will you save by refinancing
Although these are all important questions to ask when thinking about refinancing, by far, the most important factor is your mortgage interest rate.
Your mortgage interest rate is how much money you're paying the bank to borrow money. And because interest rates are currently so low, if you can replace your current interest rate (for simplicity's sake say it's 6%) with a lower rare of 4%, you'll automatically save money.
Refinance to Save Money
Simply put, if refinancing will save you money, you do it. It's that simple. There are some other reasons to refinance your mortgage, but saving money is the primary reason.

The Best Overall Mortgage Lender for 2021
Overall,
New American Funding
takes the #1 spot for mortgage refinancing in 2021. You can get your customized rate quote in 3 minutes, for free.
Additional Standout Mortgage Refinance Companies
Best for: Fast, honest, and fair mortgage refinancing
Impact to Credit Score to check rates: None
Time it takes to get rates: 2 minutes
New American Funding offers a simple, fast, and easy way to refinance your mortgage 100% online.
View New American Funding Offers
Best for: No spam calls, sales calls, or unwanted emails
Impact to Credit Score: None
Time it takes to get rates: 2 minutes
Credible is another great way to begin your mortgage refinance process in 2021. There are no fees to compare prequalified rates. What sets Credible apart from other loan companies is that they never sell your personal information or bombard you with unwanted marketing calls or emails. If you have any questions at all, Credible is standing by to help with your mortgage refinance request.
Learn more about Credible's unique take on mortgage refinancing or Visit Credible to get your refi rate.
Average Annual Mortgage Rate Chart
| Year | Average 15-Year Mortgage Rate |
| --- | --- |
| 2021 | 2.20% |
| 2020 | 2.61% |
| 2019 | 3.39% |
| 2018 | 4.00% |
| 2017 | 3.38% |
| 2016 | 2.93% |
Data according to Freddie Mac
This table shows the annual average 15-year rate fixed mortgage for each of the following years dating back to 2016. Due to historically low mortgage rates, experts recommend locking in your rate soon, because rates can't stay this low forever.
How Many Times Can I Refinance?
There is no limit to the amount of times you can refinance your mortgage. If you refinance now, and rates go even lower, you can refinance again.
Do I have to Pay any Fees?
In most cases, it does not cost money to refinance a mortgage. But you should always double check the terms of your mortgage refinance offer.
Will Refinancing Affect My Credit Score?
Checking your unique refinance rate will typically not affect your credit score, because only a "soft" credit pull is performed. To complete the full refinance, some lenders require a "hard" credit pull.