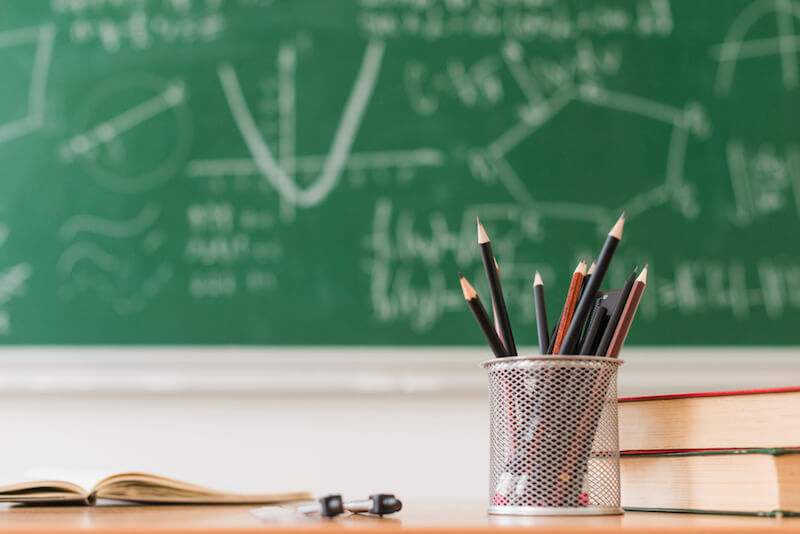 The process of going to college is daunting enough, but add the stress of paying for tuition and the idea can really feel overwhelming. In today's day and age, many are asking themselves if a degree is really worth the spend. There are several options available out there to ease the burden of paying for college. The first place to start is often with grants and scholarships or with Federal Student Aid (FAFSA). Beyond that, personal student loans might be a feasible option to pay the rest. There are two main options for student loans: federal and private. Each type of loan has its own benefits and drawbacks which we'll dig deeper into below.
Federal Student Loans 
Federal student loans are made possible by the government and have set conditions that are enforced by law and strictly regulated. This often means there are a few benefits over private student loans. Applying for a federal student loan is free, you'll just have to complete the free application for Federal Student Aid (FAFSA). The application will generally take 3 – 5 days to process and can be done online or through the mail. You'll need to complete FAFSA every year you're in school to receive federal financial aid. Once you apply, the government will send you a Student Aid Report which will provide basic information about your eligibility, and once accepted to school, they will send you a financial aid offer which will break down the amount of money you can receive.
Types of Federal Student Loans 
Direct Subsidized Loans: Available to undergraduates with financial need and borrowers are not responsible for paying the interest charges while in school
Direct Unsubsidized Loans: Available to those who meet the eligibility requirements, but there is no requirement to demonstrate financial need 
Perkins Loans: Available to those with exceptional financial need 
Direct PLUS loans: Available to parents of dependent undergraduate students to finance their children's education 
Benefits 
No Cosigner Required 

Federal student loans for undergraduates generally don't require a co-signer 

Lower Interest Rates 

Rates are generally lower and fixed, meaning they won't fluctuate depending on the market 

Wiggle Room on Repayment 

Federal loans offer multiple options for deferment which can temporarily pause payments, or even reduce them. 

Forgiveness during Covid-19

During the pandemic, borrowers have benefited from a pause on payments without additional fees. 
Downsides 
Borrowing Limits

The government has capped the amount of aid available to students, generally meaning you will not be able to finance your entire tuition with federal loans. Currently, the maximum amount is $12,500 annually for undergraduates. 

Additional Fees

Federal student loans have an origination fee, which some private student loans might not have. 
Private Student Loans
Private student loans are not subsidized by the government, which means they are made by a lender such as a bank, credit union, state-based or state-affiliated organizations, or schools. They will often require an established credit record or cosigner and can have either variable or fixed interest rates, which may be higher or lower than the rates on federal loans depending on individual circumstances. Many private loans will require payments while you're still in school, but some will allow you to defer payments. Because most college-aged students have not established credit, they will likely need a cosigner to be approved for a personal loan. 
Types of Repayment Options
Interest Only: You'll make interest-only payments for the first two years of the repayment term 
Interest Plus: You'll make interest payments along with a predetermined monthly amount for the first two years of the payment term
Full Principal and Interest: You start paying your principal plus interest right away 
Benefits
Possible Lower Rates 

Depending on your credit score and financial history, some lenders will offer a good borrowing rate.

No Proof of Financial Need

You won't have to prove any need for financial aid. 
Downsides 
More Difficult to Get 

The majority of private student loans are credit-based, which means the borrower must demonstrate a positive credit history and adequate income to qualify. 

Higher Interest Rates

Private student loans can have variable or fixed interest rates, as opposed to federal loans which will always always have a fixed (and likely lower) rate.

Not Subsidized 

Oftentimes, private student loans are not subsidized which means you will be responsible for the accumulated interest on your loan.

Excluded for Forgiveness Programs

In contrast with some federal loans, most private lenders will not offer loan forgiveness programs. 

Defaulting 

In general, private loans have a more strict set of penalties for defaulting. Though it will vary, they are typically in default 30 days after nonpayment, whereas federal loans enter default after 270 days. 
Which Option is Better for Me?
There is no one-size-fits-all answer or student loan options. Ultimately, college is an investment and it's up to each individual to determine its worth. When it comes to borrowing options, because of the low fixed-rate and flexible repayment options through Federal Aid, it's probably smart for students to exhaust federal support before turning to personal loans. There are limits to the amount of federal aid available, so in order to fully cover the cost, many will need to utilize both types of loans, depending on how expensive tuition is and how much they are willing to spend.