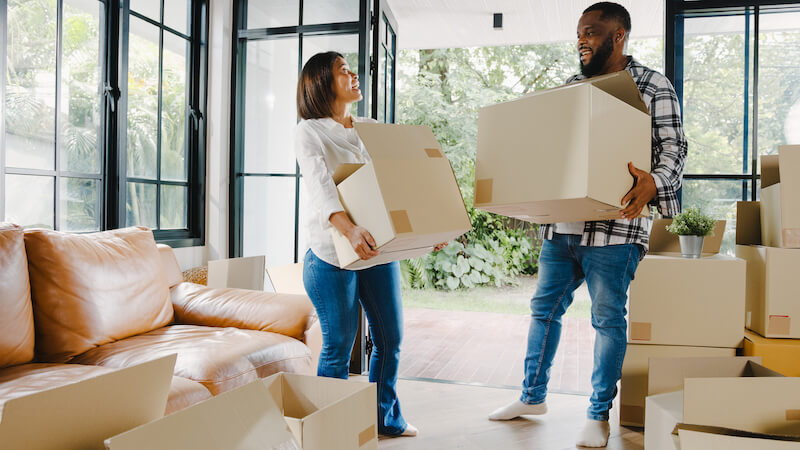 Updated for October, 2023
If you're looking to buy a home, you might be wondering how to beat other buyers when there are multiple offers on the table. What makes one buyer more appealing than the other if they're offering the same amount? This is when all cash offers can give you an advantage.
As buyers compete, housing rises skyrocket. In fact, about 30% of buyers purchased homes above the asking price in 2021. When the market is hot, you'll need an extra advantage. And cash offers can give you the upper hand. We'll explain why.
What is a cash offer on a house?
In most real estate transactions, buyers rely on the help of a lender to finance the purchase. In other words, they need to take out a loan (from a bank or lender) to cover the purchase, and slowly repay the loan back over time.
A cash offer takes the lender out of the picture. It means the buyer has enough cash in the bank to cover the full cost of the home all at once.
Why sellers prefer cash offers
Plain and simple, sellers prefer cash offers because they are faster and more likely to close. Let's break it down.
With a cash offer there is:
No need for appraisal
Limited contingencies
No need for 30 – 60 day closing time
No need for appraisal
Lenders will require an appraisal of the house before escrow. They do this by comparing similar property values in the area, and will determine the cost of the house based on upgrades, issues, etc. This process can sometimes take a week or more. With a cash offer, there is no need for an appraisal. This saves time! And furthermore, an appraised value that ends up being less than the amount of the mortgage could mean a canceled contract.
Limited Contingencies
A sales contingency means your current house must sell before you can close on the new house. Lenders might make this contingency to assure you'll be able to repay the loan. With an all-cash offer, you would eliminate any need to sell property before buying. There are also inspection contingencies which are optional for cash buyers too.
No 30 to 60-day closing
Getting approved for a loan can take weeks. Add that to the appraisal and inspection time and getting a home with a mortgage involved can take months. With a cash offer, you can avoid this and close in as a little as a week as soon as the funds are transferred and paperwork is signed.
Cash offers; Further advantages for buyers
Besides the ability to expedite the process, there are a few other advantages to buying a house with cash.
These include:
A fast closing process
Negotiating strength
Save money on mortgage fees
One of the biggest advantages for a buyer to pay in cash is also the ability to save money on interest and fees that comes along with a mortgage. Cash buyers are able to avoid having to pay interest on a loan for many years after their purchase.
How to make an all-cash offer
There are two ways to make an all-cash offer — one is obvious but we'll say it anyway:
Pay with cash on hand
Work with a company that can help
There are a few companies like Zigzy for example, that can help you make a cash offer on your house. They can also help you find a real estate agent too.
Bottom Line
Overall, purchasing with an all-cash offer can give a buyer the upper hand in a competitive market. It enables a faster sale which is enticing to sellers. And, the seller won't have to worry about financing falling through. Lastly, it can save the buyer a lifetime of interest and fees associated with a mortgage.