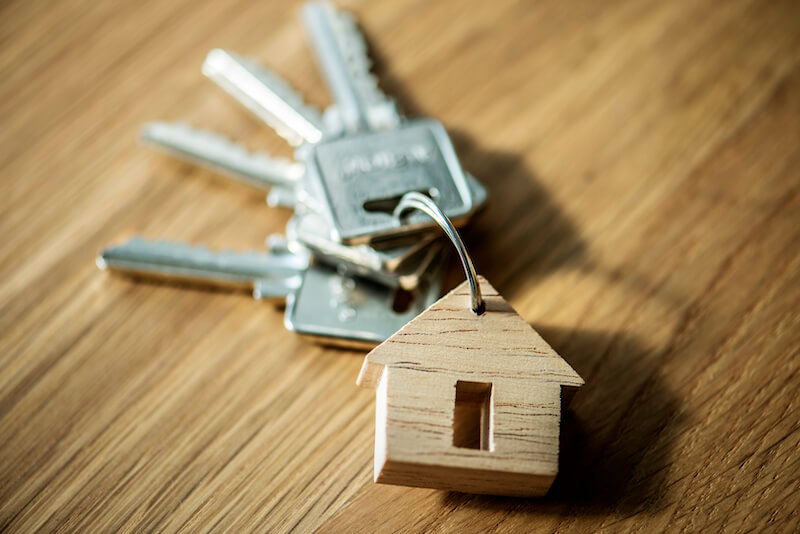 Updated for November, 2023
If you're looking at getting a mortgage to purchase a home, you may be wondering about the differences between your two available options; should you get an FHA loan or a conventional home loan? In this article, we'll look at how they differ and the basic requirements you must have to qualify for each type of loan. There is no 'right answer' as to which loan is best. But those with lower credit scores might find it easier to get FHA loans.
What is an FHA Loan?
An FHA loan is a type of loan that is backed by the Federal Housing Administration. In other words, it's a loan to buy a house that is backed by the government. It's important to know that the loans don't come directly from the government. Instead, the FHA insures them on behalf of the lender. FHA loans lend to have lower down payment options and lower minimum credit requirements. For these reasons, FHA loans are more attractive to first-time homebuyers who may have lower credit scores.
How do FHA Loans Work?
FHA loans work because the FHA promises to repay the lender if a borrower defaults. In order to fund that, the FHA charges this to borrowers in two ways.
Upfront mortgage insurance premiums
Monthly mortgage insurance premium
Upfront mortgage insurance is 1.75% of the value o the loan. This can be paid at the time the loan is granted or added to the total.
Borrowers will also pay a monthly insurance premium. This amount will differ depending on how much risk the FHA is taking on with the loan. These premiums may range from .45%  to 1.05% annually.
What is a conventional home loan?
A conventional home loan is a long-term loan that is not backed by the government. Read more about shor-term vs. long-term loans here. Instead, private lenders fund them which means they have stricter eligibility requirements. Conventional home loans also have higher credit score requirements (usually requiring 620 and above). There are two types of conventional loans:
Conforming
Non-conforming
Conforming loans have terms and conditions that comply with Fannie Mae or Freddie Mac (two government-sponsored enterprises that provide money for the U.S. housing market) and are also likely to be cheaper. One of Fannie Mae and Freddie Mac's most important conforming loan requirements is the loan limit. For 2021, the baseline conforming conventional loan limit for one-unit properties is $548,250.
Non-conforming loans do not have to meet Fannie Mae or Freddie Mac's guidelines. These are also called jumbo loans because they can be for buyers who need to borrow an amount that's higher than the conforming limit. Lenders typically charge higher rates for jumbos and other non-conforming loans. These loans may carry other fees or insurance requirements due to their riskier nature.
How does a conventional home loan work?
Conventional mortgages are not secured by the government which means the lender is taking on the risk if the borrower defaults. This means they are harder to qualify for because the lenders will be throughouly examining whether or not you will be able to repay the loan. Conventional loans are favorable because they also typically have a fixed rate of interest, which means that the interest rate does not change throughout the life of the loan.
Comparing Requirements: FHA or Conventional
The main differences between the two types of loans include minimum credit score and the amount of money you'll need for a down payment. Debt-to-income ratio is taken into consideration as well. Your debt-to-income ratio is the money you owe versus the amount of money you make. Both FHA and Conventional loans will look for a debt-to-income ratio of 43 percent or less.
FHA loan requirements:
A credit score between 500 – 580
No specific minimum income to qualify
3.5 to 10 percent down payment (based on credit score)
Debt-to-income ratio less than 43 percent
Monthly MIP (mortgage insurance premium) required
Can only be used for primary residence
Conventional home loan requirements:
Credit score 620 or above
5% to 20% down payment
Mortgage insurance only required of down payment is less than 20%
Can finance a primary residence, vacation home, rental property, etc.
What is mortgage insurance?
Mortgage insurance is an insurance policy that protects a lender if the borrower defaults on the loan. FHA mortgages require every borrower to have mortgage insurance. Conversely, conventional loans only need private mortgage insurance (PMI) policies if the down payment amount is less than 20% of the property's purchase price.
Refinancing an FHA Loan
Can you refinance if you choose an FHA loan? The answer is yes. If you get an FHA loan, it's possible to refinance into a conventional loan down the road to eliminate mortgage insurance once you have 20% equity. But you'll have to pay closing costs on your new loan, and home values and interest rates may fluxuate over that time.
FHA or Conventional: Which is better for me?
There is no right answer to this. But generally, FHA loans tend to work better for those who might have lower credit scores. It is common for first tie home buyers to get an FHA loan due to the lower credit requirements.
People with stellar credit who have a solid financial standing will usually qualify for conventional mortgages. Thus, it all comes down to an individual's financial situation.
Best Overall Choice