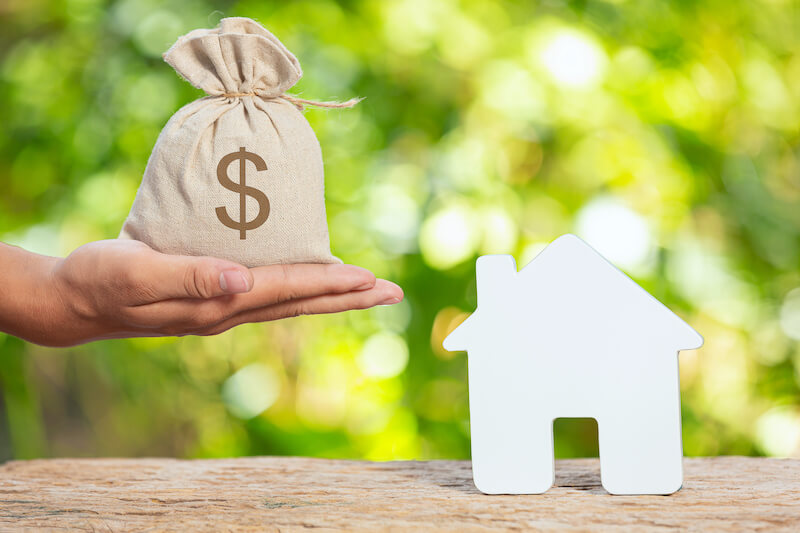 Updated for October, 2023
Manufactured home refinance with cash out: What is it?
Let's break it down. First, a home refinance with cash out is when you take out a new home loan for more money than what you owe on your current loan and receive the difference in cash. Manufactured home refinance with cash out is exactly that, but for manufactured homes. Manufactured, in this case, refers to prefabricated housing that is assembled in factories and transported to sites of use.
Is home refinance different for manufactured homes?
Yes. As opposed to a traditional, site-built home, some manufactured homes can be financed and refinanced while others can't. Your loan options will depend on when the home was built, how big it is, whether it's fixed to its foundation, and more.
Mobile Homes
Mobile homes are defined as factory-built before 1976. This is before regulations required certain safety standards.
Manufactured Homes
Manufactured homes are factory-built after 1976, and subject to federal safety standards. They are also built on a permanent metal chassis and can be moved after installation.
Typically mobile homes are much harder to finance and refinance than manufactured homes.
Determining if your home is "real property"
Real Property
is a dwelling that's attached to the land that you own. You'll typically get the best manufactured home rates if your home is considered real property.
Personal Property
Refers to a mobile home set on leased land. Lenders finance the home as personal property, similar to a car.
When should I refinance my manufactured home?
Let's say you're suddenly facing unexpected bills or you want to do an expensive home remodel. Let's also say the remaining balance on your current mortgage is $100,000 and your home is currently worth $300,000. In this case, you have $200,000 in home equity.
This means you can refinance your current mortgage, likely get a lower interest rate, and you'll use the cash to do your kitchen renovations. There are no restrictions on how you use the money. Some of the more common ones are home improvements or repairs, paying off other debts, education costs, starting a business, or medical expenses.
In other words, if you need cash and your home value is worth more than your original loan, a cash-out refinance is a good way to utilize that money.
Qualifying for cash-out refinance for a manufactured home
The home must be at least 400 square feet
The property must be multi-width
The house must be built after June 15, 1976
The home must be on a permanent foundation
You might need to own the land under your manufactured home and current home for at least 12 months
Additionally, some lenders will require you to maintain at least 20 percent equity in your home (though there are exceptions) after a cash-out refinance. So, you'll need to have at least $60,000 in home equity, or be able to borrow up to $140,000 in cash. One exception is a VA cash-out finance which allows you to withdraw all of your equity.
Finding a lender & deciding which type of loan
The minimum mortgage requirements to refinance a manufactured home are similar to any other type of property. The lender will review your income, credit, and verify the value of your home with an appraisal.
There are the following types of loans:
Conventional loans
Regular FHA loans
VA loans
Conventional loans
Fannie Mae and Freddie Mac, are government-sponsored enterprises that set the guidelines for conventional loans. Conventional loans are popular for borrowers with good credit scores and low debt-to-income ratios, and typically cost less than government-backed programs. Read more about conventional loans. 
Regular FHA loans
Regular FHA loans are insured by the Federal Housing Administration (FHA). These types of loans provide flexibility for borrowers with lower credit scores and high debt ratios
VA loans
The U.S. Department of Veterans Affairs (VA) backs loans to active-duty and veteran military borrowers and eligible surviving spouses.
Pros and Cons of cash-out refinancing for manufactured homes
There are several pros and cons of doing a cash-out refinance for your manufactured home.
Pros
Potentially lower interest rates than personal loans or credit cards
You can maybe improve your credit – if you're paying off debt with the cash
Access to cash for personal needs
Cons
You'll need your home appraised
There will be closing costs on the new loan
Your rate may go up (not always – but shop around to get the best rate)
You might be repaying for decades