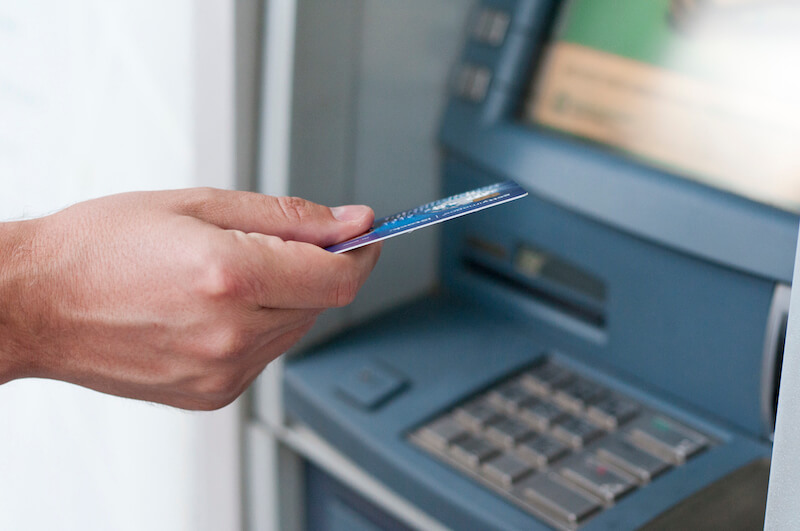 Updated for October, 2023
Payday Loans Vs. Cash Advances
Payday loans and cash advances are two different ways of getting fast access to money. There are risks associated with each, including high fees and interest rates. So which one is riskier? If you're in need of emergency funds, what is your best option? We'll cover the difference between the two and the pros and cons to expect with each.
What is a Payday Loan? 
A payday loan is a small amount of money ($500 or less) that has a high rate of interest under the agreement that it will be repaid quickly. It is normally used as a fast cash supplement until a borrower receives their next paycheck. Typical repayment terms for payday loans are 2 to 4 weeks. In general, payday loans are high-cost, risky loans. 
Pros and Cons of Payday Loans 
Pros
No credit check required

Fast access to money 
Cons
Small amount of money 

Dangerously high APR & interest 

Easy to fall into debt

Small repayment window

Lenders have access to your bank account

Targeted at low-income populations 
Why Payday Loans are Risky 
Payday loan lenders prey on those who may be in vulnerable positions and need fast cash. Lenders can set interest rates as high as 400%. For context, the average interest rate for a regular personal loan is usually 35%, on the high end. If you took out a payday loan for $500 with around 400% APR, you'll be paying $78 in fees (so $578 total) even if you pay it in time. If you're not able to pay it back for months, you could end up owing thousands of dollars. 
Most borrowers won't be able to repay the full amount within the 2-4 week loan term. In fact 80% of those who take out payday loans cannot pay on time. Meaning they will pay extremely high fees and can damage their credit in the process. Payday loans are so risky that some states have even enacted regulations against them, including caps on interest. Payday loans have a long and controversial history, with U.S. lawmakers constantly tightening and loosening restrictions.
What is a Cash advance? 
A cash advance is also a short-term loan, but it is offered by your credit card company. It is generally less risky than a payday loan. When you take out a cash advance, you are borrowing money against your card's line of credit. You'll only be able to borrow up to your remaining credit limit. You can do this using an ATM or going into your bank. While it may sound similar to using a debit card, it's quite different. A debit card withdrawal uses your own money, while a cash advance is the bank lending you money. The charge will have a transaction fee as well as APR which you will have to pay back for borrowing. 
Pros and Cons of Cash Advances 
Pros 
Longer repayment period 

Less costly than payday loan 
Cons 
More upfront fees

Can carry high APR & Interest 

Additional ATM and bank fees

Borrowing limits

Raises your credit utilization 

Can negatively impact credit score 
Are Cash Advances Risky? 
While cash advances are less risky and costly than payday loans, they will still end up costing you in fees. Cash advances usually don't have a grace period either. This means interest will start accruing as soon as the transaction is completed. There is also potential for cash advances to lower your credit score. When you take out a cash advance, you're increasing your credit utilization limit, which can lower your credit score. 
Where To Get a Cash Advance
You can take out a cash advance at an ATM, but you'll need to set up a PIN for your credit card beforehand. Remember the ATM will take a free from the transaction. You can also go in person to your bank or credit union. The last option is through a convenience check. You can fill out a convenience check as you would a normal check and then cash it at a financial institution. 
Alternatives to Payday loans & Cash Advances 
Both payday loans or cash advances are fast ways to get financial relief if you have limited choices. However, both options will end up costing you a lot more money in the long run. Especially if you cannot repay the amount within the repayment window. Both options can become easy ways to get stuck in debt. Here are some alternatives: 
Personal loans

Borrowing money from family

Credit cards

Car title loans 

Building up your savings
Why a personal loan is a good alternative 
If you have a solid credit score and are able to qualify for a personal loan, the repayment terms and APR can be much more favorable in the long run. The only catch is that personal loans are generally for people who need to borrow more money, typically over $1000. They are favorable because you will have longer to repay them (like say, 12 months instead of 2 weeks) which means it is less likely you will default. 
Final Thoughts 
While it's tempting to have access to quick cash, always remember it will come at a price. Promises of fast access to money usually follow with high fees that just postpone a person's financial crisis and end up being easy debt traps. When people take out a payday loan, they commonly get stuck in an ongoing cycle. One payday loan creates a need for a second, and then a third, and so on.