Proudly Sponsored On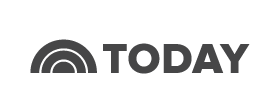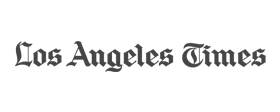 Which Student Loan Refinance Company Should I Pick?
Although it's hard to go wrong with any of the top-rated student loan refi companies on this page, these are the top two choices for 2020:

Student loan refinance rates are not the same for everyone. The exact refinance rate you are eligible for depends on your credit score, income, degree, and selected loan terms, i.e. 5 years or 20 years.
Overall, Credible is the easiest way to get your absolute lowest student loan refinance rates, because after filling out the 2 minute form, they search 10 different student loan refinance lenders, and you can pick the lender with the lowest rates for you.
Best for: Getting a low student loan refinance rate
Cost to Refinance: None
Impact to Credit Score: None
Types: Grad, Undergrad, Private, & Federal
Credible is the best choice to refinance student loans in 2020, because it's completely free to use, and will give you up to $200 if you find a better rate. The application process is also extremely simple and quick.
You'll have to answer some basic questions about your degree and income, but it's very straightforward. The best part is that Credible does not sell your information whatsoever. It's completely free to check your rate with Credible, and if you have any questions customer support is available to help via phone, text, or email.
Visit Credible to start your refinance.
Best for: No Fees & Great Customer Service
Cost to Refinance: None
Impact to Credit Score: None
Types: Grad, Undergrad, Private, & Federal
MEFA is also a fantastic choice to refinance your student loans. MEFA works with a large US network of banks and credit unions to offer even lower rates than a single bank ever could.
MEFA also offers live customer support from 9am to 6pm EST Monday through Friday!
Visit MEFA to start your refinance.
What Student Loans are Eligible?
Both graduate and undergraduate student loans can be refinanced. Private and federal student loans can be refinanced as well.
Why Should I Refinance My Student Loans
Simply put, refinancing student loans is one of the easiest ways you can save money by doing nothing. Chances are, when you got your student loan, whether it was last year or 20 years ago, rates have fallen since then.
Recently, the Federal Reserve slashed interest rates to 0.00%. This is great news for those with student loans, but only if you take advantage of the lower rates with a refinance.
This is why refinancing is so important. It won't cost you anything, and you'll instantly lower your APR, which equates to lower monthly payments and more money in your pocket. For example, if your current student loan APR is 4% on a loan balance of $100,000, and you refinance to 2%, you'll save $2,000 per year just by refinancing!
At the end of the day, refinancing your student loans is a no-brainer. Essentially, you're replacing a higher interest rate with a lower interest rate, and this means you'll save more money!
Main Benefits of Refinancing
Here are the key reasons why refinancing student loans is paramount:
You can save thousands of dollars over the course of your student loan
Potentially pay off your student loan faster
Removing a cosigner is easy when refinancing
Lower APR = more savings for you
No harm to your credit score to see if you qualify
According to Brookings University, there's currently $1.5 trillion in student loan debt in America. This is a shockingly large number, but what's often neglected is the interest rate that Americans are paying on their student loan debt.
It's simply a fact that the majority of the $1.5 trillion in student loans is not currently financed at the best available APR. That's why it's so important to always stay on top of your finances and check to see if you'll save money by refinancing your student loans.
A Little About Student Loan Refinancing
One of the most common misconceptions about refinancing student loans is that applying or refinancing will somehow negatively effect your credit score.
This is completely false. For the student loan refinance companies listed on this page, there is no harm to your credit score for checking your refinance rate or applying. In fact, your credit score can actually improve when you successfully refinance because you'll pay less every month and ensure that you'll always be able to make your payments on time.
You can also refinance as many times as you want. Remember, since that the Federal Funds interest rate, the benchmark interest rate set by the United States Federal Reserve, is currently 0.00%, interest rates can really only go up from here.
Recap: Best Student Loan Refi Companies 2020
Top-Rated for Student Loans
| Student Loan Refinance Company | Visit Site |
| --- | --- |
| | |
| Student Loan Refinance Company | Best For |
| --- | --- |
| | Best overall choice for refinancing student loans in 2020. Credible will search a network of 10 student loan lenders to find you your best refinance rate, all completely for free and without telemarketing calls or emails. |